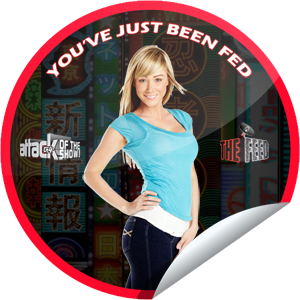 "You've been Fed! Thanks for tuning in to Attack of the Show on G4. Share this one proudly. It's from our friends at G4".
To Unlock: Like the Movie Geek sticker, it is unknown how the sticker is triggered. Resulting in elect few unlocking both stickers by chance. Although theories persist that the sticker requires a certain number of consecutive check-ins. With the unlocking check-in occurring on a Friday. The start of the Weekend edition episode.
Both this sticker and the Movie Geek sticker have been delisted from site.