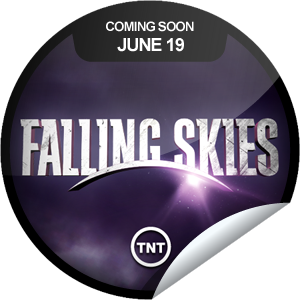 Description
Edit
The world has ended in Falling Skies after an alien invasion, but the action and drama are just beginning for the survivors. You're counting down to the premiere of Falling Skies on Sunday, June 19 at 9/8c. Share this one proudly. It's from our friends at TNT.
How To Earn
Edit
Check-in to Falling Skies before the 19th of June 2011.
Ad blocker interference detected!
Wikia is a free-to-use site that makes money from advertising. We have a modified experience for viewers using ad blockers

Wikia is not accessible if you've made further modifications. Remove the custom ad blocker rule(s) and the page will load as expected.