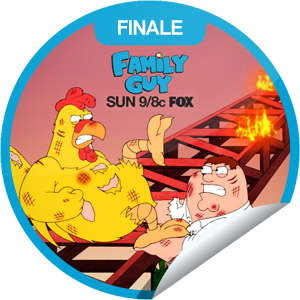 "You're watching the Season 9 Finale of Family Guy. One mini-episode introduces a British version of the Griffins. A comedian takes over Quahog in another. And a third views the world from Stewie's POV. Thanks for watching Family Guy this season on FOX! Share this one proudly. It's from our friends at FOX".
To Unlock: Check-in during the May 20 Fox broadcast of Family Guy. This will feature two episodes, "Family Guy Viewer Mail #2" and "Internal Affairs".
Ad blocker interference detected!
Wikia is a free-to-use site that makes money from advertising. We have a modified experience for viewers using ad blockers

Wikia is not accessible if you've made further modifications. Remove the custom ad blocker rule(s) and the page will load as expected.