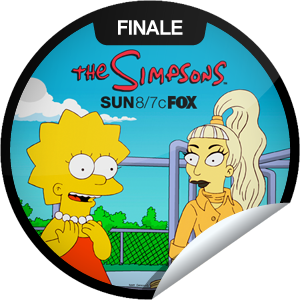 "When Lisa attempts to boost her own popularity by anonymously blogging about herself, Lady Gaga is psychically drawn to Springfield knowing that her help is needed. Thanks for watching The Simpsons finale! Share this one proudly. It's from our friends at FOX".
To Unlock: Check-in during the May 20 broadcast of The Simpsons.
Ad blocker interference detected!
Wikia is a free-to-use site that makes money from advertising. We have a modified experience for viewers using ad blockers

Wikia is not accessible if you've made further modifications. Remove the custom ad blocker rule(s) and the page will load as expected.